Four Colors, Same Quality Light
Categories:
June 25, 2014
The P7QC is the first four color handheld flashlight from LED LENSER. Yeah, you heard it, four colors bursting with 220 lumens in white, red, blue or green.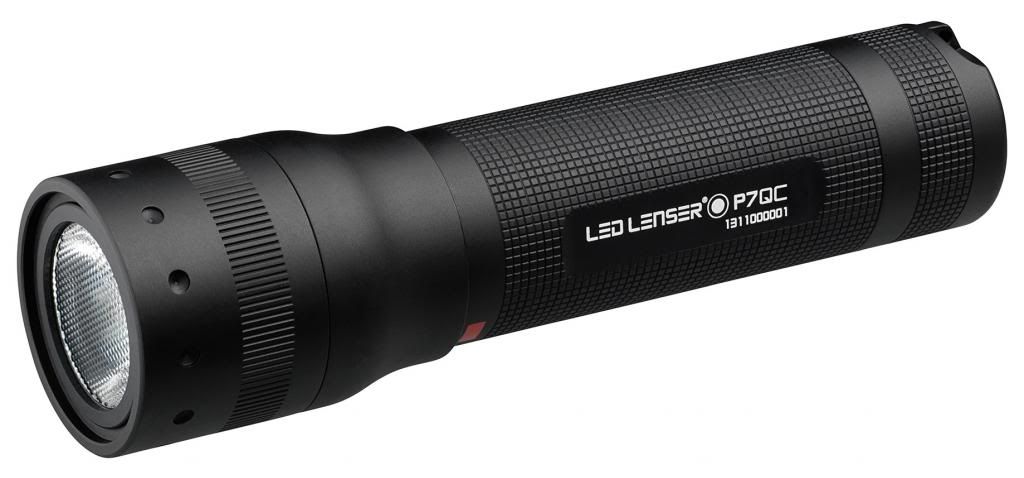 Uses for White: It's just…light. It'll help you make any dark place feel like daytime.
Uses for Red: Night vision won't be compromised with this feature. Many tactical, aviation, safety and military professionals use this feature during late night work.
Uses for Green: Green is less visible than red, great for hunting, signalling and keeping things calm when walking to the campsite without drawing attention to yourself.
Uses for Blue: Blue is most popular for blood tracking scenarios and map reading. Most hunters prefer the blue to help topography lines to stand out in travelling situations.
An updated version of the popular P7 model, the P7QC provides the perfect light to any situation. The P7QC will run for 3 hours on Power mode and up to 50 hours of light on Low Power, all on just four AAA batteries. Find out more and buy yours here today.